Coding runs all our devices, computer apps, websites, and programs.  It is a super skill for any future career and it's crazy fun to learn now!  Kids experience great challenges with a ton of good times, games, or robots packed into every session that always features a strong focus on industry-standard programming proficiencies including Python, JavaScript, C+/C#, and more using block and real-world script coding.
STEM (science, technology, engineering and math) course are in high demand as these fields are rapidly changing and expanding everyday. As a result, there is a big need to teach the bright young minds of the world.
With the explosion of the gaming industry and E-Sports our Cool Coding Program now offers students the opportunity to learn how to create and design their own video games like the pros!  Students learn how make games with the same software used to make the world's most popular games like Fornite and Rocket League!
Programming 
Game Development
Python
JavaScript
Unity
Unreal Engine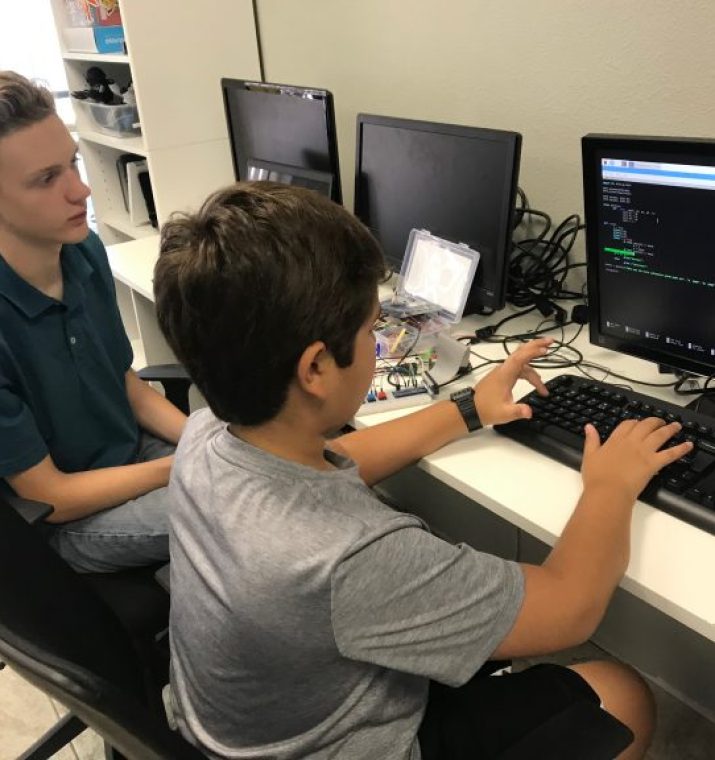 Learn how to create program with industry standard languages today!
Join us today and jumpstart your future in tech. 
Cool Coding is for beginners to very advanced levels.  Ages 5 – 15
Kids can attend Cool Coding a zillion times since each lesson builds on previous competencies accomplished. 
All KidsTech Instructors are qualified technology proficient GenTechs, Computer Science college majors, Information Technology mentors, engineers or Arizona certified technology teachers.
GenTech teaches to the Arizona Computer Science standards: ADE Computer Science.
KidsTech instruction is individualized for each attendee from beginner to advanced levels.
Kids are presented challenges with a ton of good times packed into each session.

Our focus is on industry standard programming proficiencies and our instructors inspire
critical thinking, problem solving and integrate extraordinary interactive methodologies