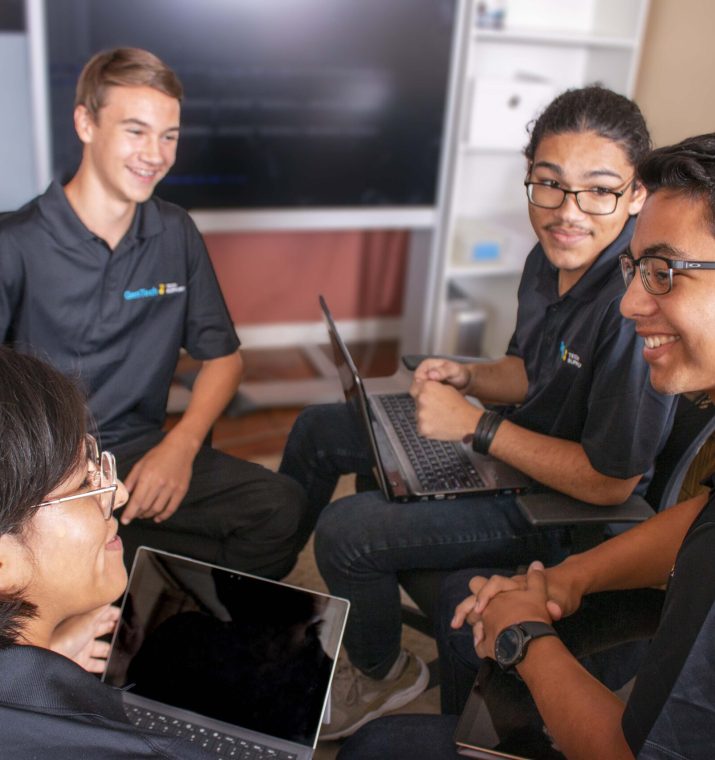 GenTech is a community tech hub managed by brilliant techs with backgrounds in engineering, IT support, computer science and programming.
All of the college tech majors, tech interns and high school rockstars that work at GenTech are intricately involved in running the business.
There is a huge digital divide in our society.
We are on a mission to fix that.
GenTechs consistently exchange ideas about new technologies and collaborate with industry professionals. Our signature service is personal tech support where you will experience kindness and individual attention to your tech questions. GenTech has a full service, computer repair counter onsite.
Virtual and home services are available.
Our award winning KidsTech programs teach industry standard coding, robotics and computer science at the GenTech store and in over 100 classrooms and community centers throughout Arizona.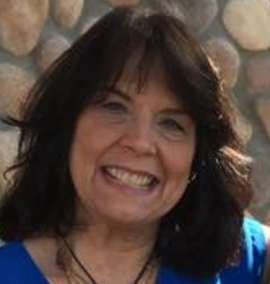 Debbie was a high school, CTE tech teacher for more than 20 years. While teaching she realized that her bright, innovative students had remarkable tech skills
to share with a non-technical world. In 2016, her GenYes tech students initiated the model
for the GenTech business. 
Today, GenTech employs dozens of brilliant techs who bring fun and ingenuity into the mix of teaching real world tech to kids and provide a genuine and considerate experience to our customers for tech support.  Debbie has a passion for teaching tech …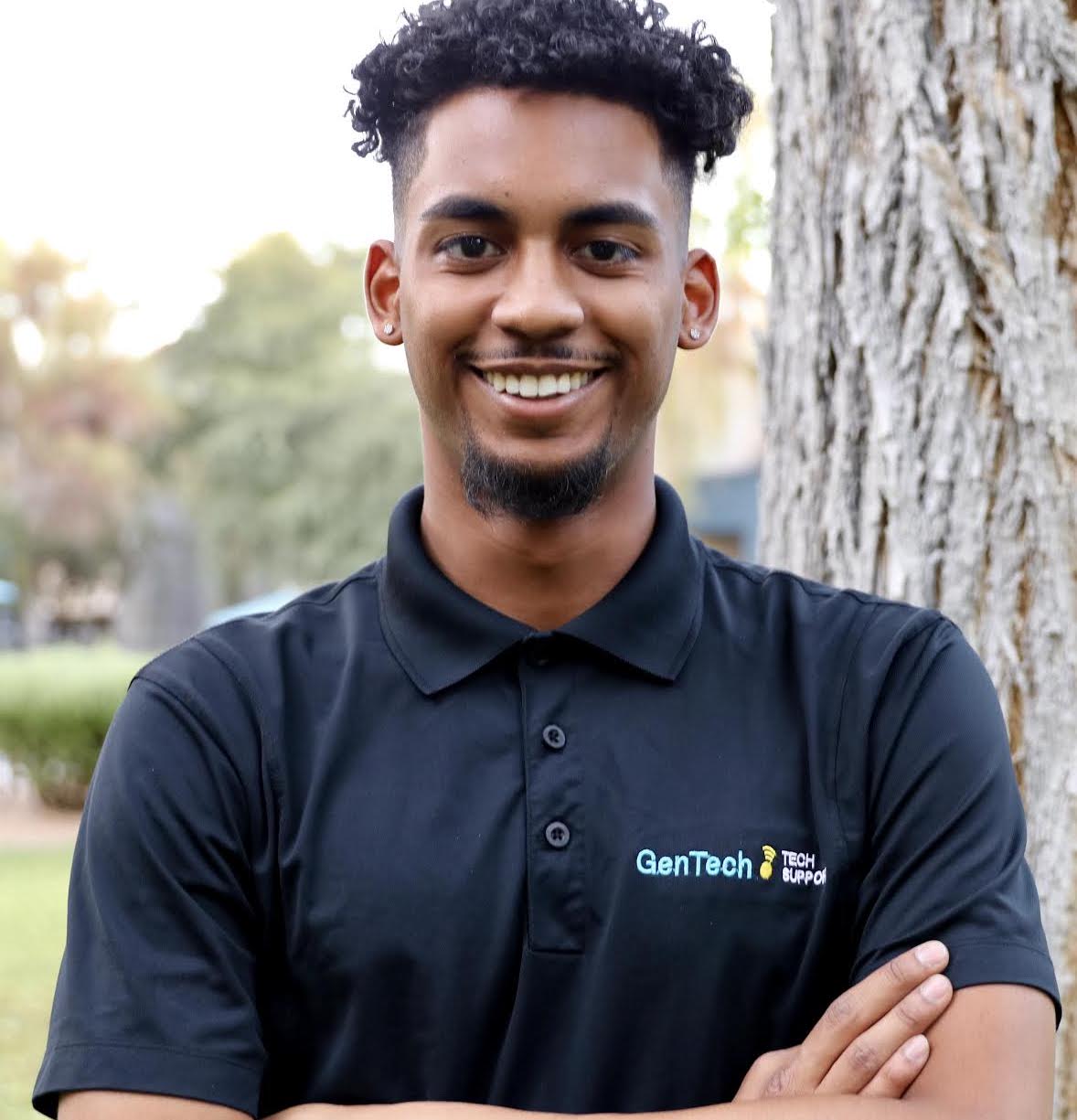 Michael, our Chief Operations Officer, expertly manages all the financial and business operations at GenTech and accounting for KidsTech in ten school districts. He is a recent graduate of GCU in Cybersecurity and Information Technology.
You will often see him at the hardware counter, troubleshooting repairs, performing virus scans, upgrades, working with tech interns, scheduling,
and serving customers in tech support.
Michael is excited to kick start his career in a meaningful way by helping the community in tech services and teaching kids the tech skills they need to prepare them for their future.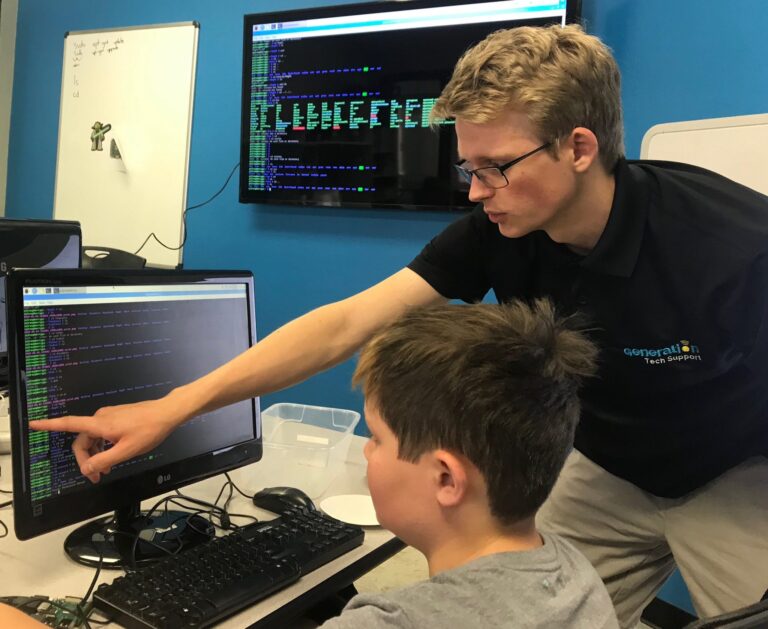 Evan directs all educational programs as the Chief Information Officer at GenTech.
KidsTech is now taught in over 100 public and charter classrooms valley wide.
A brilliant tech with dual majors in Computer Science and Engineering Management,
Evan oversees course development, material deployment,
GenTech instructors and school scheduling.
He is always expanding variations of six extraordinary STEM curriculums encompassing:
Cool Coding, Radical Robots, Mighty Micro Computers, Cyber Defenders,
Modeling to the Max, and Crazy Computer Builds,
Evan consistently manages teams of engineers and IT professionals
that levels up educational opportunities for hundreds students on a daily basis.
On a day to day basis, GenTechs share technology tips, techniques and troubleshooting advice on all devices for any program or application.  A wide variety of computer conun-drums come in on a daily basis at GenTech. From learning how to build computer sys-tems and networks to iPhone questions.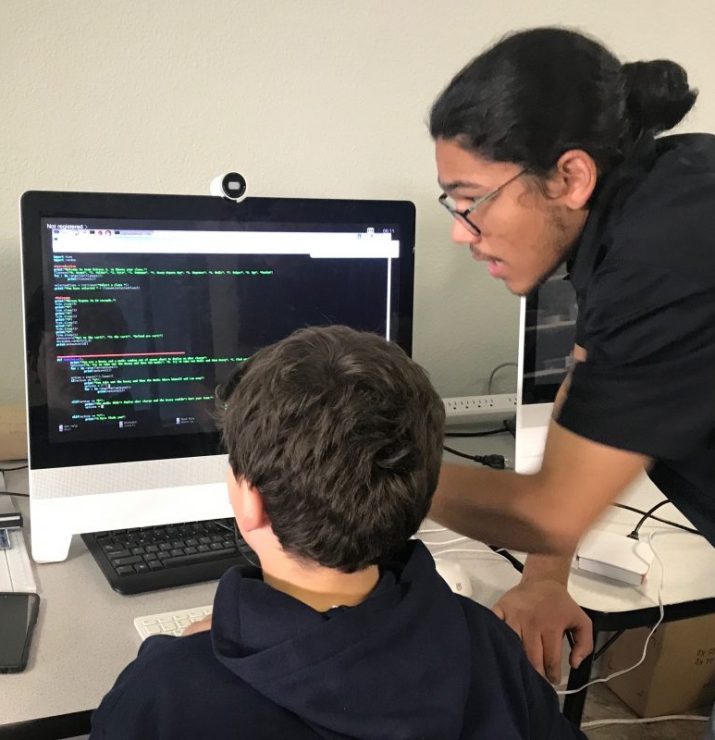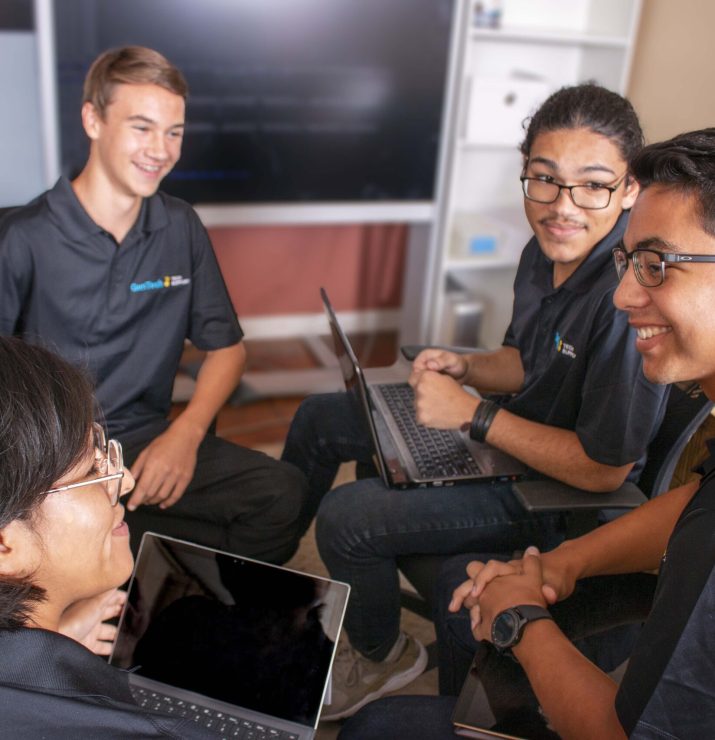 Do you have what it takes to be a GenTech or KidsTech Instructor? Check out our application process!