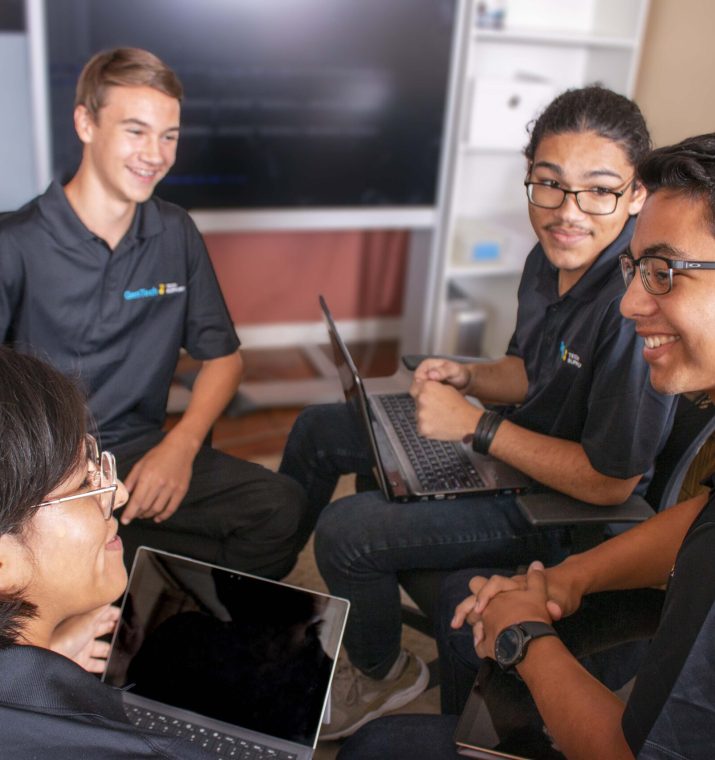 GenTech is a community tech hub managed by brilliant techs with backgrounds in engineering, IT support, computer science and programming.
All of the college tech majors, tech interns and high school rockstars that work at GenTech are intricately involved in running the business.
There is a huge digital divide in our society.
We are on a mission to fix that.
GenTechs consistently exchange ideas about new technologies and collaborate with industry professionals. Our signature service is personal tech support where you will experience kindness and individual attention to your tech questions. GenTech has a full service, computer repair counter onsite.
Virtual and home services are available.
Our award winning KidsTech programs teach industry standard coding, robotics and computer science at the GenTech store and in over 100 classrooms and community centers throughout Arizona.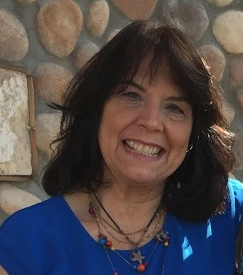 Debbie was a high school, CTE tech teacher for more than 20 years. While teaching she realized that her bright, innovative students had remarkable tech skills to share with a nontechnical world.
In 2016, her GenYes tech students initiated the model for the GenTech business.

Today, GenTech employs dozens of brilliant techs who bring fun and ingenuity into the mix of teaching real world tech to kids and provide a genuine and
considerate experience to our customers for tech support.

Debbie has a passion for teaching tech …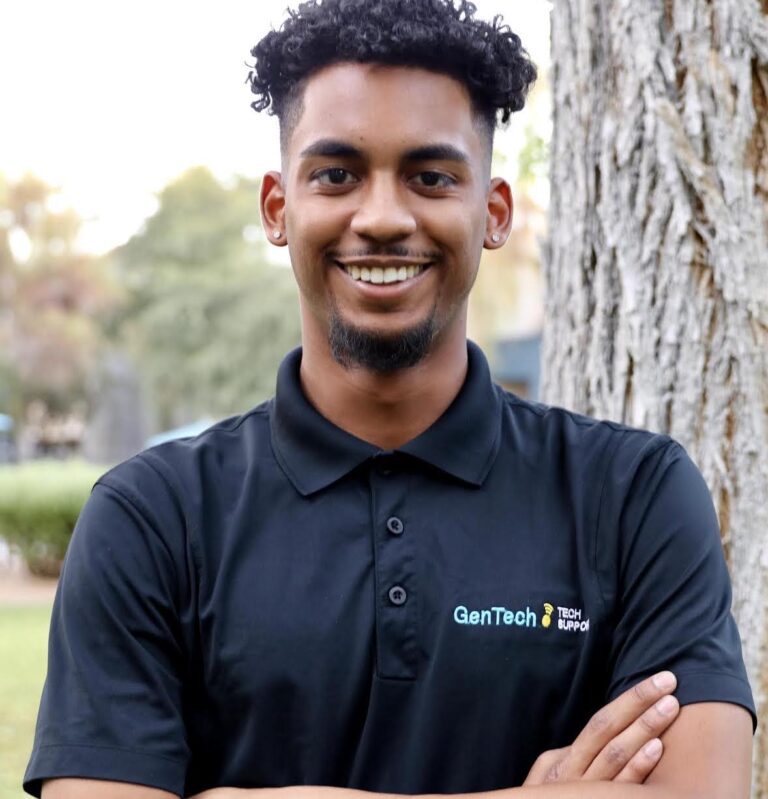 Michael expertly manages administrative, business and accounting operations at GenTech and for all KidsTech programs in ten school districts. A recent graduate of GCU in Cybersecurity and Information Technology, Michael understands the importance of serving the community in demonstrating safe and secure computing methods, in many tech support topics and in the development of extraordinary KidsTech programs, most notably Cyber Defenders.

Tech interns love working with Michael as he exhibits his vast knowledge in troubleshooting computer issues and shares his enthusiasm for technology.
Kids are always excited when he visits school classrooms for special demonstrations.
Michael is genuinely advancing the mission of GenTech. He has recently become an ownership partner and aspires to take GenTech to the next level as
the company grows throughout Arizona and beyond.
Briana Calixto Castillo
School Coordinator
Briana has taught in GenTech summer and after school programs since 2019. She has overseen instruction in dozens of school classrooms introducing Cool Coding,  Radical Robots, Computer Builds, MicroComputing, and Digital Design to hundreds of Arizona children bringing STEM opportunities to underserved communities. She recently advanced to KidsTech School Coordinator and now handles
administrative, scheduling and school coordination for over 300 classrooms across Maricopa County.
Briana is a DACA student at Phoenix College aspiring to advance her career in IT and Cyber security. She is also an advocate for strength training and has a Squat State Record for the USPA.
Briana's dedication to teaching and expanding programs throughout school districts, especially in low socioeconomic and culturally diverse communities, demonstrate her genuine commitment to empowering all students and ensuring their security and success in their digital worlds.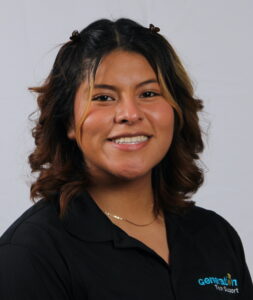 Eric Cureno, Program Director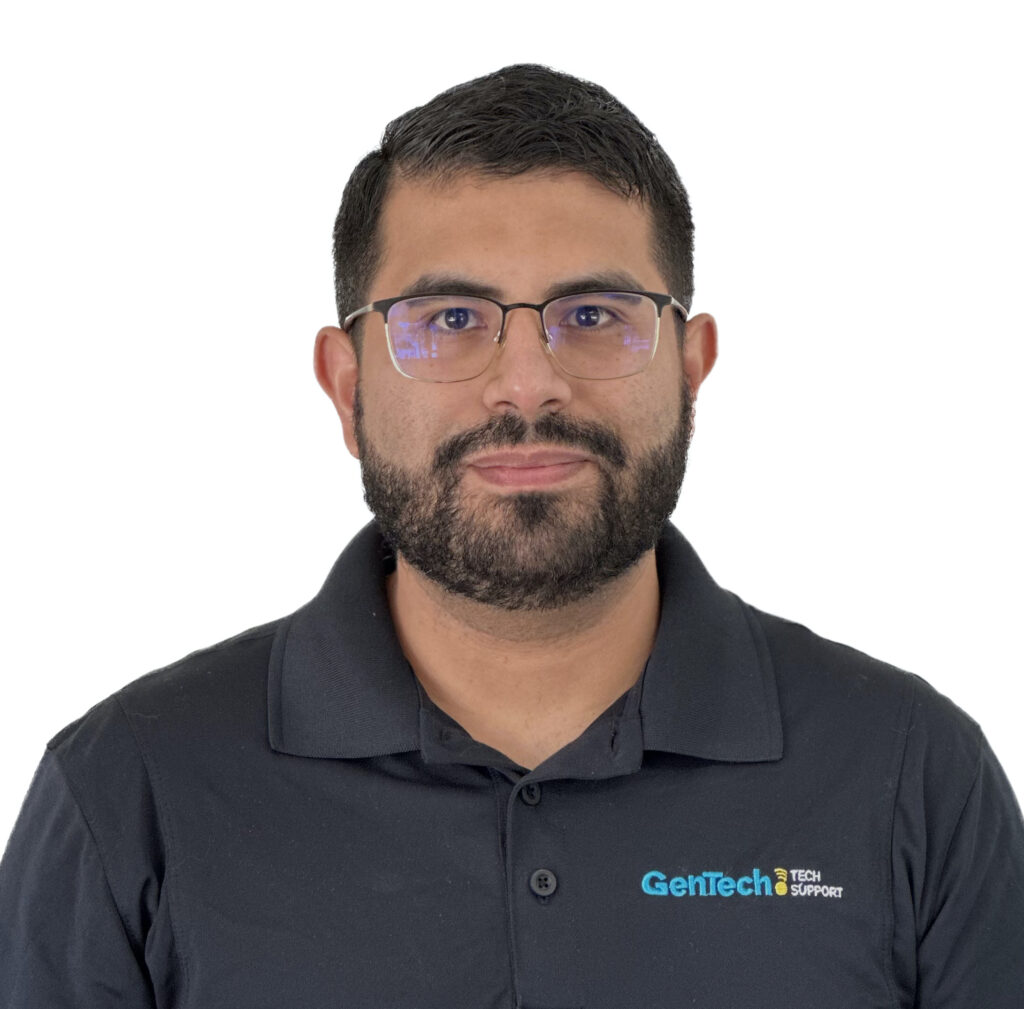 Eric joined GenTech this year with a passion to foster the next generation of engineers and scientists. His journey in the world of manufacturing and engineering began as a teenager, when he embarked on internships and job opportunities in these fields. He's worked with renowned aerospace and semiconductor manufacturing companies in CNC, CAD, semiconductor manufacturing and automation. Despite his career then veering predominantly towards the arts in Ethnomusicology, Eric consistently sought ways to merge technology with his artistic endeavors.
Since 2019, Eric has been actively engaged in teaching music mixed with computer science.  With his broad and eclectic background he aspires to leverage his diverse experiences to empower the young minds for tomorrow's tech.  Eric has been instrumental in advancing all of the KidsTech curriculums at GenTech by integrating industry standard programming, tons of circuitry, sophisticated engineering concepts and crazy creative content. 
Kids can't get enough of the KidsTech gadgetry and rocket science he has developed.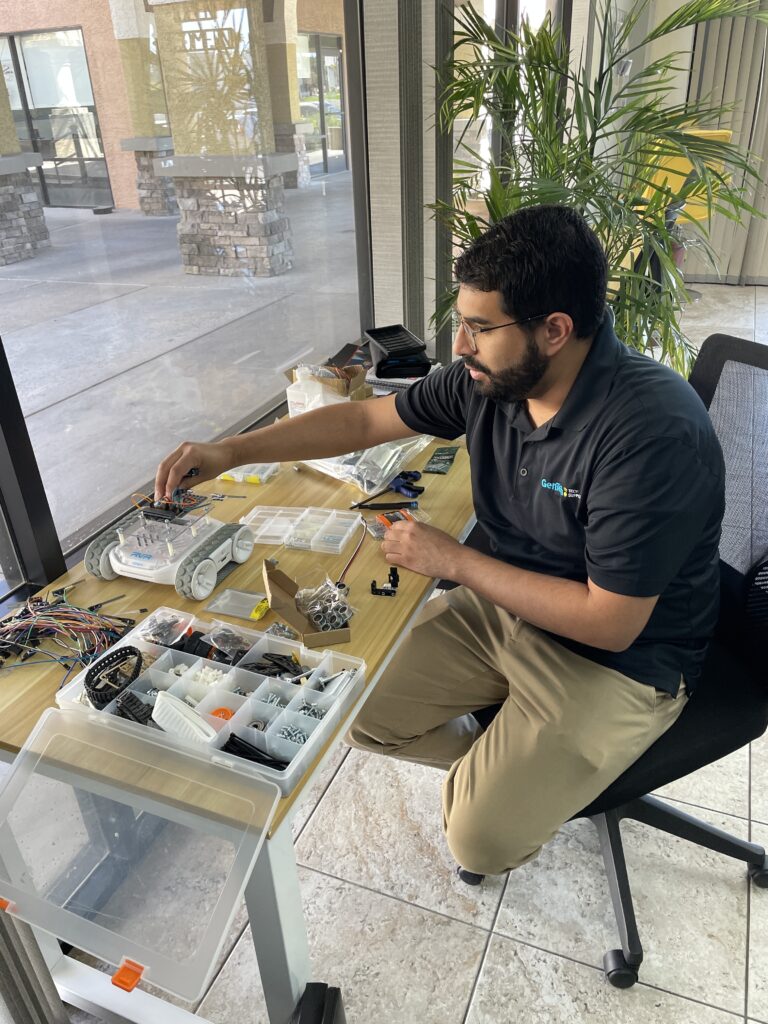 On a day to day basis, GenTechs share technology tips, techniques and troubleshooting advice on all devices for any program or application.
A wide variety of computer conundrums come in on a daily basis at GenTech. From learning how to build computer systems and networks to iPhone questions.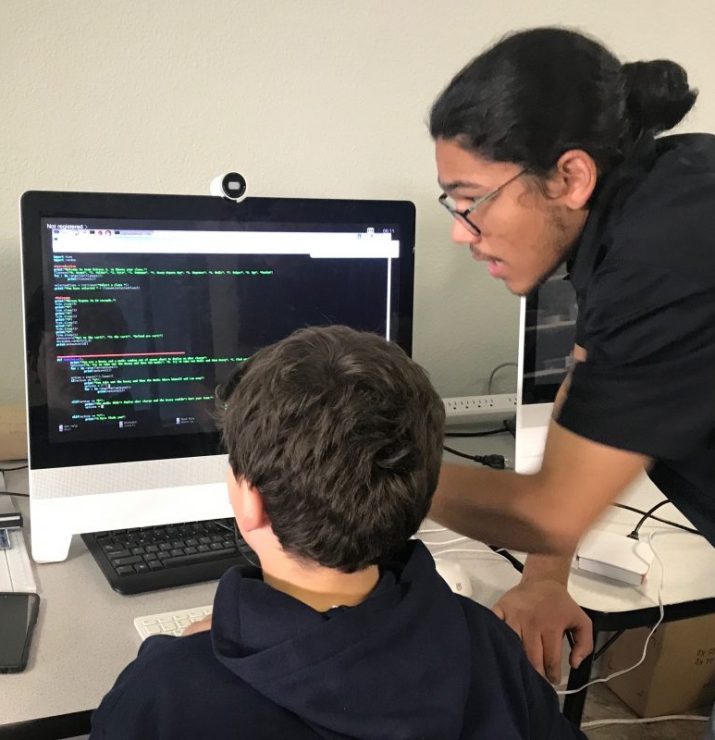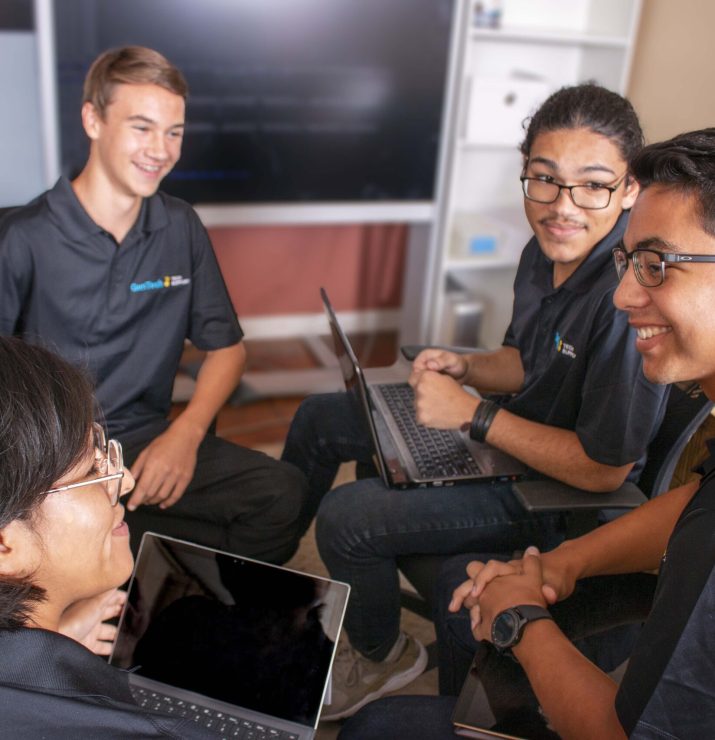 Do you have what it takes to be a GenTech or KidsTech Instructor? Check out our application process!